Scheduling Appointments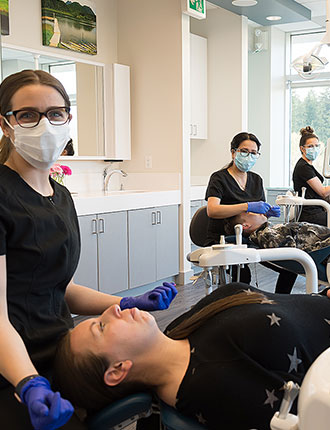 Visiting the orthodontist every six to eight weeks if you have braces or every ten to twelve weeks if you have Invisalign is an important part of your orthodontic treatment. Our practice will work with you to make sure that your appointments are as convenient as possible. When scheduling appointments, please let us know what days and times work best for you.
We understand that "life happens"! If you're running late or need to reschedule, please let us know and we will do everything we can to accommodate you. When you're ready to schedule your first appointment, contact our practice and our friendly scheduling coordinator will assist you. We're looking forward to working with you.
Visiting the dentist during orthodontic treatment
It is very important that you continue to visit your family dentist once every six months, even during your orthodontic treatment, for teeth cleanings and routine dental checkups. If extra dental care is needed, we will be happy to coordinate with your family dentist to make sure that you are receiving the best care possible.