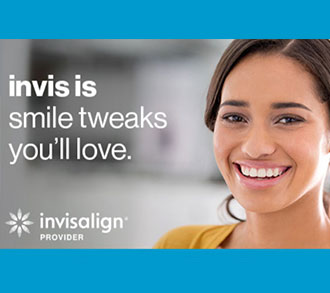 Have you been thinking about making a few minor improvements to your smile or did you have orthodontic treatment in the past and didn't wear your retainer so you have lost the straight smile you once had? Whichever category you fall into, we have good news and don't want any roadblocks in the way of you having a beautiful smile… or having it back again!
​
That is why we are offering our Smile Touch-Up Program using Invisalign clear aligners that address only the elements of your smile that are most important to you. Whether it's financial or time restraints, our Smile Touch-Up is a great option with shorter treatment times and reduced fees. The Smile Touch-Up Program is designed for people that have only minor tooth alignment problems which can be addressed in a matter of just a few months.

As Diamond Plus Invisalign providers you are in good hands and together we will
determine which elements of your smile are most important to you, agree on a course of treatment to fix only those areas, and set an estimated timeline. Typical treatment time with the Smile Touch Up Program is three to six months. Contact us for free consultation either in person or virtual!