Every smile starts with an initial consultation!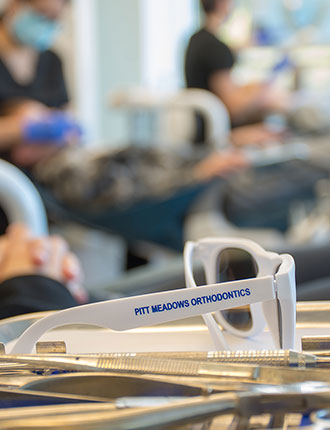 Your initial consultation will give you the opportunity to meet our team, learn more about orthodontics, receive a complete initial exam, and find out which treatment options will best meet your needs. There is no charge for your initial consultation (add link to request a consult) appointment, which will take approximately 1 hour. We ask that you are available for this full amount of time to benefit from all components of the consultation. We encourage and welcome you to bring all decision-makers to the appointment.
What To Expect
This is what we will be doing during the consultation appointment:
A quick 3-minute digital scan of your mouth will show you the potential outcome of treatment.
Digital photographs of your face and teeth—think glamour shots in your mouth!
Digital x-rays to evaluate things we cannot directly see as well as the jaw bones and growth.
In the consultation room, you will meet with the doctor and our treatment coordinator for an initial exam. They will discuss what they envision for your treatment, estimate your treatment length, and answer any questions you may have.
We will provide you with a treatment fee quote, review your insurance coverage and work out a payment plan that fits within your budget.
We understand that your time is valuable. If you are ready to begin Invisalign or Braces, we will do our very best to save you a trip and aim to start that day!
Prior to your initial consultation please complete the following: